Few people have as tainted a career record as Joseph Mengele. This Nazi doctor who was posted at Auschwitz and performed the most horrifying experiments on the innocent prisoners of that infamous concentration camp, was searched for by various agencies including Mossad (Israel's intelligence agency), after the end of the second World War but somehow evaded them and eventually died at the age of 67.
The agencies tried their level best to located this horrible man called the 'Angel of Death' but were never able to. The reason being the support of the company belonging to his family as well as former Nazis serving in the administration of West Germany.
Literary Take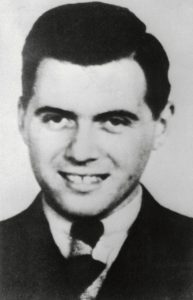 While the evil doctor may have evaded arrest in real life, the story of his hunt has now been converted into a literary piece by French author Oliver Guez. This work has been getting appreciated and winning various awards as well and counted as an equal of other prominent French novels .
I personally loved reading the book as it is a fictional work largely based on facts. He uses his imagination and fiction very rarely in the book and relied mostly on facts and records. The cruelty and insensitivity of Mengele during his years at Auschwitz is not the theme of the book and hence not touched. It focuses, as the title promises, on the hunt for this dreaded criminal by Mossad.
There is some poetic justice that seems to come through in the way the life of this horrible man ended. Once, Mossad got on his heels, he had to stop living comfortably and move in with a Hungarian family. His sense of racial superiority remained undiminished even in this critical hour but the family utilized him for their own interests ruthlessly, a consequence few people will find worrying.
My Analysis
But what's the point of writing a slightly fictionalized account of this story which has no bearing today? In my view, there is indeed every reason to unearth more such stories so that no one forgets the depths of depravity humans slipped into during the period of and before second World War.
The little bit of fictionalizing done in this book was important to fill those gaps which are not big but would have punctured the narrative had they not been taken care of. So, I would actually laud the French journalist for doing what he did. Being a journalist, I suppose, he was far more comfortable working with facts, reports, information rather than mere flights of imagination.
So, what is the lesson, if any, for the current generation of readers. To begin with, they must admire the courage of a newly-formed country of Israel, at that time, in not just trying to protect their interests but also seeking to bring justice to all those members of the religious community that were persecuted mercilessly by the savage brutes of the Third Reich.
Positives Of The Novel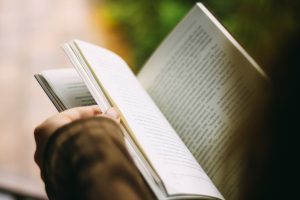 I was really impressed by the objective and non-sentimental tone of this book. Other connoisseurs of fiction writing may complain about the dryness of rhetoric and lack imaginative flourishes but I would argue that this story deserves this kind of treatment. It is pointless to try and romanticize something that neither deserves it nor warrants it.
The Angel of Death was a curse for humanity and his troubles at the end of his life are not just fully justified but also almost inevitable considering the fate of other members of the Nazi killing machine.
Value Of The Story
This story is also one that would interest readers who like novels and books about manhunts. Sure, the person being hunted is not a romantic outlaw but somebody with a dark past that deserves nothing more than the strictest punishment, still the operations of Mossad, the desperate attempts by him to escape and his ending up, basically as a prisoner of a Hungarian Family in South America are highly interesting if read it in the right spirit.
The political discourse in Europe is going back to some of the themes that dominated it during the time of Hitler and Mussolini. Hence, it becomes a bounded duty of the writers and academicians to keep our memory fresh so that we could never let such crimes again.